Most Class 3 and Class 2 medical device manufacturers have now completed the UDI submission process for listing their products in the GUDID, the FDA's catalog of medical devices.
This marks the beginning of a big change in the medical device industry.  There are now over a million medical devices listed in the database.  There are expectations that this new standardization will help improve care, reduce costs, speed development and approvals, etc.  After waiting and thinking about it for a few years, there is now a small army of medical professionals working on the details of how to apply this important tool to improve their work.
This is a chance to make a new first impression.
Imagine the opportunity!  A $200 BILLION market making a transformative change, looking for those suppliers that will be the leaders in the future.  These leaders will have recognized the opportunity and embraced the change.  They see a chance to improve communications and want to get much closer to their market and their customers. They see a chance to collaborate and improve performance. They can see the inevitability of this being their payment method as well. They know the importance of getting a good start and doing it right.
They also see that now is the time to tune up their internal processes and prepare for the road ahead.
Problem
One aspect that plays the key role in the system and is quite visible but, ironically, is often overlooked is compliance with the UDI product identification standards.  They are extensive, dry and technical for sure.  They are often misunderstood, less often ambiguous but almost always seem complex. However, they are the tool that will get us from here to there.  On the way toward use, you can expect your products to be scanned more often than ever, by a much broader range of scanners, within automated conveyor and robotics systems, and finally by an impatient customer.  Without compliance to the product identification standards there will be no rewards, just problems. Products that do not comply will become visible to the community and those responsible will pay the price in lost credibility, lost customers and possibly worse.  The risks are high, but fortunately these problems are avoidable.  The 'getting the right product in the package' and 'the right text on the package' are pretty straightforward because anyone can see them with their eyes if they look. Let's jump to the really difficult bits, the machine-readable identity
that people cannot check with their eyes and do not intuitively understand, the barcode and/or the RFID.
Solution
There are 3 main elements to checking the UDI barcodes:
Print Quality-ISO – This is a check to insure your barcodes can actually be read by the end users. You can't test and grade a barcode by using a simple scanner. You need an instrument called a verifier. This will grade your barcode on a scale of 4 to 0 (good to no-good). The minimum grade for UDI is 2. This grade will allow your barcodes to be read by all in the distribution of your products and in the final
use transaction as the UDI is scanned into the patients EHR and the CMS documents. There are different barcode sizes for different applications. One that is too small for the application will not be scannable.   This check is not optional.
Data Content/Format – The UDI is a multifield identifier. It can carry a lot of data about the product. To communicate that data accurately (or at all) there are content and format rules to follow.   Product ID, lot number, serial number, expiry date, plus another hundred or so fields are possible. Each field has a set of rules and may have some hidden unprintable characters.  It can get tricky and a mistake means that the barcode is useless, even if it did scan. Obviously, this check is not optional either.
FDA Guidelines – Keep in mind that UDI is a program expected to take a few years. Along the way there will most likely to be a few things learned. Opportunities and challenges resulting in minor tweaks to the program. For instance, a recent guideline talks about the necessary order of the AI's in the barcode data stream. Some guidelines are indicated as optional but may be quite important to your customers.  It can be worthwhile to follow the guideline even if it is optional or at least to check with your customers.
Important to do it right
There are now 6 BILLION barcode scans per day and growing. It is also important to remember that the smart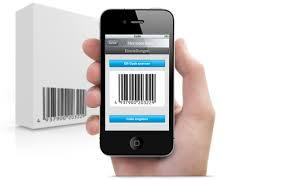 phone is now used as a scanning tool by billions of people around the world. That means your products barcodes and the associated data are readily available to a whole new, very large, group of people.  As you know, when you see a barcode, you expect to be able to scan it.  If you can't scan it, you know something is wrong and you will get suspicious.  Counterfeit or ?  You will need good print quality to let them scan it at all and need good content and format to provide them with the information they may be looking for.
The same is true in the healthcare provider community. A nurse's primary responsibility is to deliver patient care.  They have no tolerance for a poorly done barcodes, incorrect barcodes or multiple barcodes on the product. Those extra ones on your package may be needed in your production or in another geographic market but they sure add to confusion at the point of use. Nurses need barcodes that simply work. They do not want to scan a few times until they get the right distance and angle.  They do not want to scan multiple barcodes until they finally get the right one. They just do not have the time to do someone else's quality control.
Compliance is very important if you want to take advantage of this opportunity to create a great first impression. We can help you.   For more information about this or to see our systems, please contact us. www.scanalyst.com
Finally, if you are a supplier of printers, supplies or maintenance to a medical device manufacturer then this is a second chance for you to make a good first impression as well.  If you are interested in stepping up to meet the challenge of this or other mission critical barcode applications, please contact us.
To see more about tools for compliance, please check out  http://www.scanalyst.com/how-to-buy-a-barcode-verifier-in-2016/