New Tools For UDI and GUDID Implementation Arrive
There has always been a concern that medical device manufacturers would have difficulty meeting the FDA's UDI challenge (and regulations!) intended to improve our healthcare systems. This is proving true in UDI barcode compliance, the critical link between physical movement and the digital records for medical devices. There are early indicators that the pharma manufacturers are having difficulty with DSCSA barcode compliance as well.
This is an important component in the healthcare plan for improving patient safety and efficiency. The medical device industry is becoming a more controlled industry with improved traceability and improved data capture to support future device and drug innovation.  Barcode scanning is the data collection foundation for healthcare's digital future.
Unlike retailers with their UPC barcodes, healthcare has never had the benefit of universal data and barcode standards.  That is the past.  Now healthcare, all around the world, has the tools for their future needs as well!  UDI is going to change things for medical manufacturers, distributors and providers. This is a big change and there will be some winners for sure, if they meet the challenge.
UDI barcode compliance is not rocket science!
Granted the regulations can seem complex and the technologies (barcode) may not be familiar like you thought and printing barcode data for a scanner (machine) to read is a bit harder than printing for a human to read, but….it is not rocket science……it has to be done ……and there are new tools available to help.   Those who have started to tackle the challenge are having great successes and are exceeding the barcode quality minimums for compliance.  You can succeed as well.
Check out this webinar for information on two suppliers that have stepped up to assist with changes and additions to their product lines directed at the needs of the GUDID community.  Link To Video Of Webinar.  We covered a lot about UDI barcode production and verification during the webinar.  We also discussed comprehensive UDI barcode compliance with the FDA's GUDID database.
Questions from the webinar attendees answered
Why verify?  Is it required?
Verification of your UDI barcode is required. This insures that your UDI barcodes can actually be read by your distributors and customers as they pass through the supply chain.
Verification vs Scanning – We are scanning as a check.  Isn't that enough?
No, scanning alone just confirms that your scanner can read the UDI barcode. The healthcare community wants barcodes that can be read easily and accurately by all scanners.  That is the job of UDI barcode verification.  It is the only way to insure UDI barcode readability and compliance. That is why it is required.
What are the penalties for bad barcodes? Missing compliance dates?
The FDA has a wide range of Enforcement Actions available to compel companies to comply with the UDI labeling regulations.  Incorrect or un-readable labels have been a frequent finding in the past. Warning letters and seizures could be seen in the future.
How do I get started?
You can check out the FDA site to get the feel of what is involved https://www.fda.gov/medicaldevices/deviceregulationandguidance/uniquedeviceidentification/udibasics/default.htm
Assuming you currently label and market a product then you can contact AIS at mktg@ais-co.com or 614-431-3300 for implementation assistance with UDI barcode design.  We have several solutions for verifying your UDI barcodes and insuring full UDI compliance.
About UDI and GUDID
The FDA initiated UDI (Unique Device Identifier) to effectively identify medical devices through the healthcare supply chain. All medical devices will eventually be required to carry their UDI in both human readable text as well as machine readable (scanner) barcode. Details of the barcode marking are published by the UDI issuing agencies, either GS1, HIBCC or ICCBBA.  All UDI issuing agencies require barcodes verify with ISO with a print quality grade of 2 or better. In addition, the content of the UDI barcode must comply with the UDI data formats. Finally, there must be a matching entry in the FDA GUDID database.  This database is referred to by hospitals and distributors to insure products they are using are registered and in compliance.
UDI is a global effort. Almost every corner of the world has some traceability project they are working on to help with counterfeiting and monitoring distribution.
A good barcode foundation that provides inexpensive and accurate data collection is key. That means if you are printing barcodes, you must verify them.  You must be in compliance.
About SCANALYST
The first SCANALYST (Scan Analyst) was delivered in 1993, a few short years after barcode verification was first standardized. That early version worked with the popular Quick Check products.  The latest version combines the use of a modern machine vision camera with over 25 years of barcode verification experience into the most advanced barcode verification system available.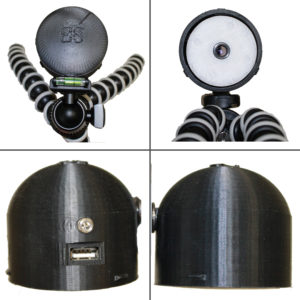 Superior Power in a Small Package
All common barcode types
Both linear and 2D barcode
Widest range of barcode sizes
Easy user interface
On-board database for analysis and record keeping
On-board email client for collaboration
Interoperability with trading partners
Comprehensive analysis of data content (AI's)
Adaptable to your needs
And now, comprehensive UDI compliance with the GUDID Add-on
For more details on the SCANALYST 3 GUDID Add-on, please check out SCANALYT 3 GUDID Add-On