SCANALYST 3
Complete Barcode Verifier
This is the barcode verifier you have been waiting for!
If you are in a competitive industry and you need the efficiency and profitability gains from doing better in your supply chain
If you have great customers that you want to keep but also want to build trust and a collaborative long term relationship to the benefit of both you and them
If barcode labeling compliance is now required by your customers or by regulators where it was not before – pedigree, serialization, traceability – and you need to get there fast
Especially if you are wrestling with barcode compliance – UDI, UID, GS1, AIAG, etc.
Barcode Verifier, validator, compliance tool, Supply Chain toolkit, SCANALYST 3 Barcode Verification System is all that andmore. It is in a new category of business tools called predictive analytics. SCANALYST 3 Barcode Verifier will help you meet the real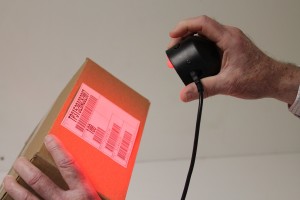 world barcode demands of 21st century businesses.
SCANALYST 3 is new technology designed to help you with some of the most persistent and difficult packaging and barcode labeling problems you face. Print quality – ANSI/ISO, data integrity, compliance with (often complex) industry specifications, finding problems before they are out the door, fixing problems fast before they do lasting damage, getting enough information to support needed changes in design, policy or procedures, to name a few. SCANALYST 3 Barcode Verifier will give you the edge.
Why Now?
In the last several years, the use of barcode in many industries has matured from being just a productivity tool to become the primary integral data collection method in large global economic sectors including retail, manufacturing and healthcare. Barcode is the link between the data and physical layers. It is the communication method used in supply chains. It is used for automatic reordering, traceability and recalls in retail.  It is used for automation in manufacturing. In these newer applications, the demand for performance is great. Tolerance for avoidable problems is low or nonexistent. If you are printing barcodes you may have already felt the change or are getting ready for it. Printing barcodes has been required for some time in most industries but now printing quality verified barcodes to a specified standard has become mandatory as well. There is no longer any room for the extra expense of handling substandard barcodes or for the potential consequences. This is the time when it has to be done right and the only way is verification of your barcode quality using a barcode verifier such as SCANALYST 3.
How does SCANALYST 3 work?
Very easily! Just aim at one of the popular 1D or 2D barcodes and press the -"Inspect" button. An image of the barcode is captured and analyzed in seconds. A detailed report is presented that you can save to the internal database or can be sent thru email or printed. All very quickly and easily. The reports and email contain the image of the barcode area as well as the inspection detail so the trading partners can communicate clearly about the issues and test solutions.
Key Features:
All popular 1D and 2D barcodes – ANSI/ISO predictive testing – This is a complete solution for almost allcompanies/enterprises – This is the only way to be sure your barcodes will work
Very comprehensive inspection includes 10 scans for each linear code, quiet zone inspection, calibration for reflectivity, contrast and distance – All according to the latest standards
Checks barcodes for proper GS1 Datastructures
Very easy to use – 1 click, 2 seconds then complete results – User interface has helpful prompts
High resolution imager can inspect small or large barcodes on labels, packages, cartons, curved surfaces i.e. tubes or bottles or even on screens of laptops and cellphones
Use it on its stand or by hand – Compact and portable barcode verifier- You can take it with you to inspect/audit at your warehouse, at suppliers or customers
Works with any desktop, laptop or tablet running Windows XP, 7 or 8.1
Barcode verifier is powered by your USB connection – No more battery fuss
Record keeping database on board – Setup your good manufacturing practices and keep a record of events – can be linked to governance/ risk/ compliance – comply with standards and stay in compliance
Customizable – 8 user defined, sortable fields to facilitate analysis
Share records and images with others – For quality control or audit – Suppliers, customers and regulators – Images of the barcode area allows you to collaborate and resolve problems quickly – Automated link to email so you may easily forward inspection results
SCANALYST 3 makes managing the complex task of meeting barcode verification standards more manageable. This is a fundamental tool for 21st Century businesses. It is rich in features but if you do not see something you were hoping for let us know.
Specifications
To view the complete SCANALYST 3 Specifications, Click here.
Price and Availability
Call us for a Free Barcode Verification analysis and system quote! 614-431-3300
Pricing – $6,995
Our SCANALYST 3 Barcode Verifier is available in many configurations.  Click here for a complete list of available options.